The Michigan Builders Trust Fund Act Hits the Nail on the Head for Unpaid Laborers
Evident throughout metro Detroit is the fact that the Great Recession has thoroughly impacted the local real estate and construction industry. Critics may argue that the real estate and construction industry, along with the subprime mortgage mess, was the impetus for the rest of the nation's economic collapse. Irrespective of any cart-before-the-horse theory, it remains clear that the residential construction industry has been devastated.
As the economy began to crumble, subcontractors continued to provide labor and materials to real estate owners and developers. To date, many have never been paid for those materials and services. The Michigan Builders Trust Fund Act (MBTFA) attempts to remedy this wrong. The Act was created as a criminal statute but Michigan's Supreme Court has ruled that it acts as a civil cause of action.
In its essence, the Michigan Builders Trust Fund Act prohibits the contractor or subcontractor's use of monies received for a particular project for anything other than first paying laborers and suppliers on that project. Builders have a fiduciary obligation when they receive funds for a particular construction project.
Indeed, the Michigan Supreme Court has ruled that a reasonable inference of appropriation arises from the payment of construction funds to a contractor and the subsequent failure of the contractor to pay laborers, subcontractors, materialmen, or others entitled to payment. Because of this fiduciary duty and the implications of fraud, a debtor cannot discharge this type of debt under bankruptcy.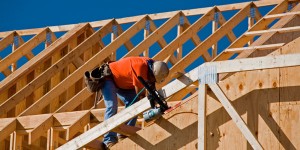 In fact, officers of corporations may be held individually liable when they personally cause their corporation to act unlawfully or when they participate in a tortious or criminal act, whether on behalf of themselves or the corporation. The focus on whether a contractor violates the Act is when the contractor receives payment for a construction project, then fails to pay his or her subcontractors.
The MBTFA indicates that an intent to defraud is evidenced simply by 'the appropriation by a contractor…of any moneys paid to him for building operations before the payment by him of all moneys due or so to become due laborers, subcontractors, materialmen or others entitled to payment.' The Michigan Court of Appeals has gone to the extent to indicate that "the general assertion that there was not enough money 'to go around' is not sufficient to rebut the presumption of misappropriation without more."
"The difficulties posed by a downturn in the economy or poor business acumen do not excuse the MBTFA's obligations in regard to accounting practices and ordering of payment."
Written by Peter Gojcaj
T: 248-282-1063
Peter Gojcaj is a partner with the Beier Howlett business law group. He counsels clients in a wide variety of business contract issues, including construction matters.
For more information on how the Michigan Builder's Trust Fund Act can work for you, contact the Business Practice Group at Beier Howlett. (248) 645-9400.
This publication is distributed with the understanding that Beier Howlett, P.C. is not rendering legal or other professional advice or opinions on specific facts or matters and, accordingly, assumes no liability whatsoever in connection with its use. Forward your comments, change of address, or additions to our mailing list at jmarshall@bhlaw.us.com