"Expertise, good judgment, attention to detail, communication, and prompt work are the hallmarks of the effective services provided to our clients by our team at Beier Howlett."
-Jeffrey K. Haynes
Jeff is one of the most well-respected environmental attorneys in Michigan. He has spent over 45 years serving clients with expertise, knowledge and efficiency. His dedication and knowledge have been the foundation of his practice for clients that require a strategic view accompanied by detailed knowledge.
Jeff represents Fortune 500 companies, municipalities, closely-held companies, foreign governments, citizen groups and individuals in a wide range of environmental issues, including contaminated sites, riparian rights, air pollution, water pollution, land use, criminal defense, and public lands.
Jeff is editor of the Michigan Environmental Law Deskbook Second Edition, published by the State Bar of Michigan, and author of the chapter on the Michigan Environmental Protection Act.
Education
University of Michigan, J.D., 1975
University of Michigan, B.A., 1972, with high distinction
Admitted to Practice
Michigan, 1975
Illinois, 1978
District of Columbia, 1979 US Supreme Court, 1979
US Sixth Circuit Court of Appeals, 1988
US Seventh Circuit Court of Appeals, 1977
US Federal Circuit Court of Appeals, 2004
US Eastern District of Michigan, 1986
US Western District of Michigan, 1997
US Northern District of Illinois, 1978
US Court of Federal Claims, 1997
Practice Areas
Environmental Law
Municipal Law
Litigation
Real Estate
Accomplishments
Fellow, American College of Environmental Lawyers (2013-present)
Editor, Michigan Environmental Law Deskbook; second edition (2010)
The Best Lawyers in America (33 consecutive years), Michigan Super Lawyers (2007, 2012-present), Who's Who in American Law (2007-present), Who's Who in America (2008-present)
Michigan Department of Natural Resources and Environment, Environmental Advisory Council (2007-2010)
Adjunct lecturer in environmental law, University of Michigan Dearborn (1987-2016)
State Bar of Michigan, Environmental Law Section, Distinguished Service Award (1996)
Cases
ITT Industries, Inc. v. BorgWarner, Inc., 700 F. Supp. 2d 848 (WD Mich, 2010) (liability following trial apportioned at 2%)
John R. Sand & Gravel Co. v. United States, 552 US 130 (2008) (argued) (statute of limitations in Court of Federal Claims is jurisdictional)
Attorney General v. Clark Refining and Marketing, Inc., No. 229692 (Mich. Ct. App. 2003) (harm from leaking underground storage tank divisible)
Comerica Bank-Detroit v. Allen Industries, Inc., 769 F. Supp. 1408 (E.D. Mich 1991) (UCFA applies to settlements under CERCLA)
Her Majesty the Queen in Right of the Province of Ontario v. City of Detroit, 874 F.2d 332 (6th Cir.1989) (Clean Air Act does not preempt Michigan Environmental Protection Act)
Michigan Humane Society v. Natural Resources Comm'n, 158 Mich. App. 393 (1987) (DNR lacks statutory authority to declare open hunting season on mourning doves)
Publications
Editor and contributing author for the Michigan Environmental Law Deskbook, second edition
Environmental Protection Act, in Michigan Environmental Law Deskbook (ICLE 1992 and annual supplements)
Michigan Environmental Protection Act in its Sixth Year: Substantive Environmental Law from Citizen Suits, 53 U Detroit J Urban L 589 (1976)
Michigan Water Resources Commission Act Amendments: A Response to the Federal Water Pollution Control Act Amendments of 1972, 7 U Mich J L Reform 455 (1974)
Seminars
Emerging Riparian Access Issues, seminar on Water (Lorman Education, Troy, Michigan, 2003)
So Your Client Wants to Get an Injunction (Environmental Law Section, 2007)
Bar Activities
State Bar of Michigan, Environmental Law Section (Chair 1987–88, Council Member 1981–1985, 1989–95, 2006–2012)
Michigan Environmental Law Journal (Editor 1985–1987)
Michigan State Bar Foundation (Fellow)
Oakland County Bar Association, Environmental Law Committee (Chair 1990–1991)
Community Activities
Kiwanis Club of Royal Oak (Board of Directors 1987-­89, 1995-­97, 2001­-2011; Treasurer 2011–2016)
Boy Scout Troop 1610 (Assistant Scoutmaster 1999–2003) Cub Scout Pack 1607 (Committee Chair 1991–1996)
Kirk in the Hills Presbyterian Church (Elder 2012­-2015; Chancel Choir 2000–2016)
Articles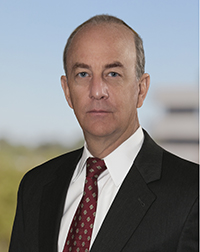 Jeffrey K. Haynes
Partner
T: 248 | 282-1070
F: 248 | 645-9344
E:
jhaynes@bhlaw.us.com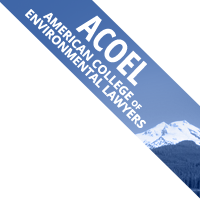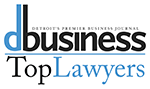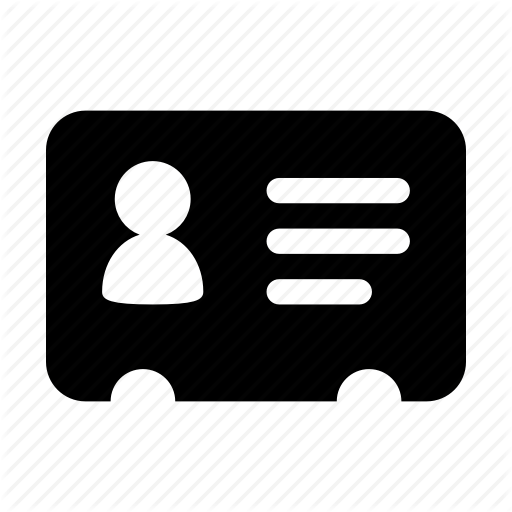 Download vCard